Design The Thinking®
Explore your innate potential & Enhance students' learning experience
2nd Edition of the Immersive Workshop for Senior Faculty Members

8012 FinTech Design Center, Chennai
8th & 9th January 2024
[2-Day Residential Program]
Design is no longer just a buzzword, as it has become a critical factor in the success of products, services, and even education. Design Thinking is the process behind achieving deep and meaningful impact on customers and consumers. It drives deep differentiation, even in designing pedagogy and interacting with students in classrooms. The Design Thinking approach goes beyond the use of tools; it involves understanding the needs of students and other stakeholders, observing and clustering patterns, connecting the dots, and identifying blind spots. This approach makes the Design Process intellectually stimulating and a joyous collaborative experience, with a focus on human-centricity rather than the problem itself.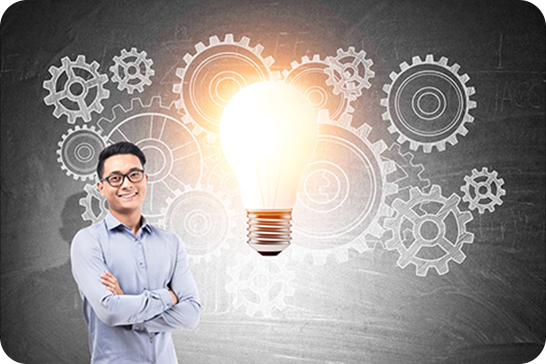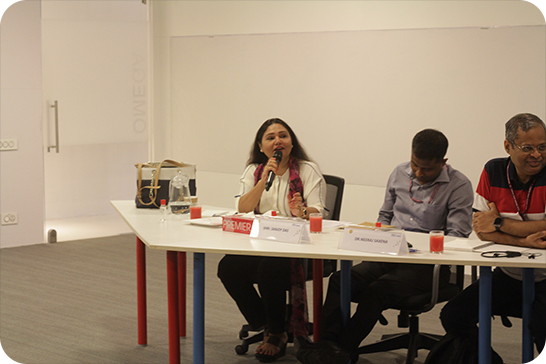 Design The Thinking® is a unique 2-day immersive workshop exclusively for academic faculty. This is the second edition of program. This program aims to help participants enhance their own development, improve student experience and explore new opportunities for their departments and institutions. Design Thinking is one of the threads connecting all academic programs. In this workshop, faculty members will be introduced to the concept of Design Thinking, including its tools, processes and frameworks, resulting in impactful outcomes.
Understand Design Thinking and its application in the academic context
Leverage cross-functional expertise to co-create unique offerings
Understand deeper aspects of student learning
Be a change agent to create a culture of Design Thinking in the campus
Shift the mindset of 'what we could do' to 'what we should do'
One-on-One Coaching Session by Industry Leaders post workshop
Access to SoDT Knowledge portal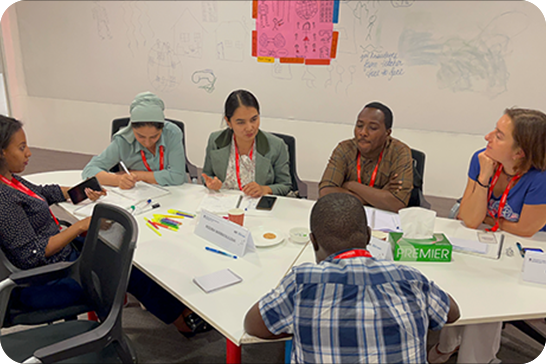 Sub-group huddles to explore organizational vulnerabilities and mind blocks
Agenda-less dialogue to get deeper insights on current reality
Reflective questionnaires and deliberations to mirror the emotional quotient
Interactive pedagogy with probing / provocative dialogue to help shift participants' mental models
Learn design thinking tools and techniques to help align energy of every faculty member for exponential growth
'Design The Thinking®' workshop is curated exclusively for faculty members of institutions of higher education who are willing to spend two full days to learn Design Thinking as a life skill and are eager to take it back to their workplace to apply it in teaching, learning and research.
The faculty members must be nominated and sponsored by the respective higher education institutions.
Willing to shift from 'Teaching students' to 'Learning for students'
Commitment to learn and explore new avenues / ideas
Curious child-like mindset
Willing to take risks
Not hesitant to ask questions
Not afraid to make mistakes and are willing to learn from it
Not afraid to say "I don't know"
Inspired to put their learning into practice
Have the ability to take lead and be a change-agent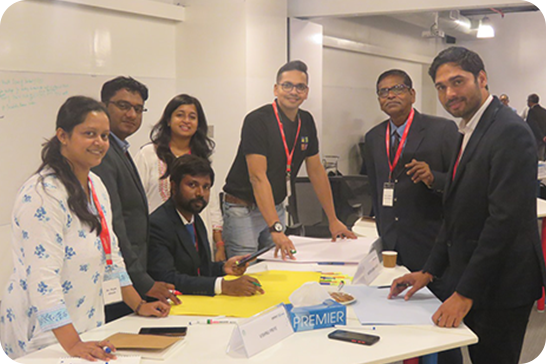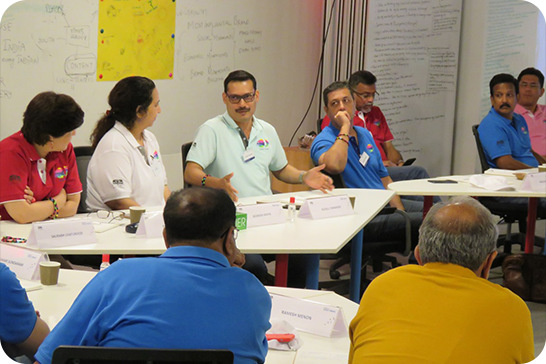 Participants' Credentials​
Minimum 10 years teaching experience in any stream from Engineering / Management / Arts / Science colleges
Teaching faculty from NIRF-ranked institutions
Access to the World's First FT8012 Design Center during the session
Experiential learning sessions
Contextual case studies for exploring practical solutions and mini projects
Access to industry leaders for one-on-one coaching sessions
Identify Action Learning Project
Residential Program with interesting group learnings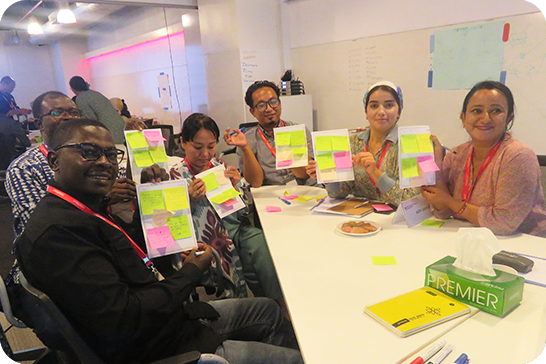 Our faculty have a cumulative experience of 60 years in practicing and teaching Design Thinking. In addition, they bring relevant industry and academic experience that not only enriches School of Design Thinking's pedagogy, but also the manner in which the various programs and workshops are conducted.
Testimonials from Past Program
Glimpses from 1st edition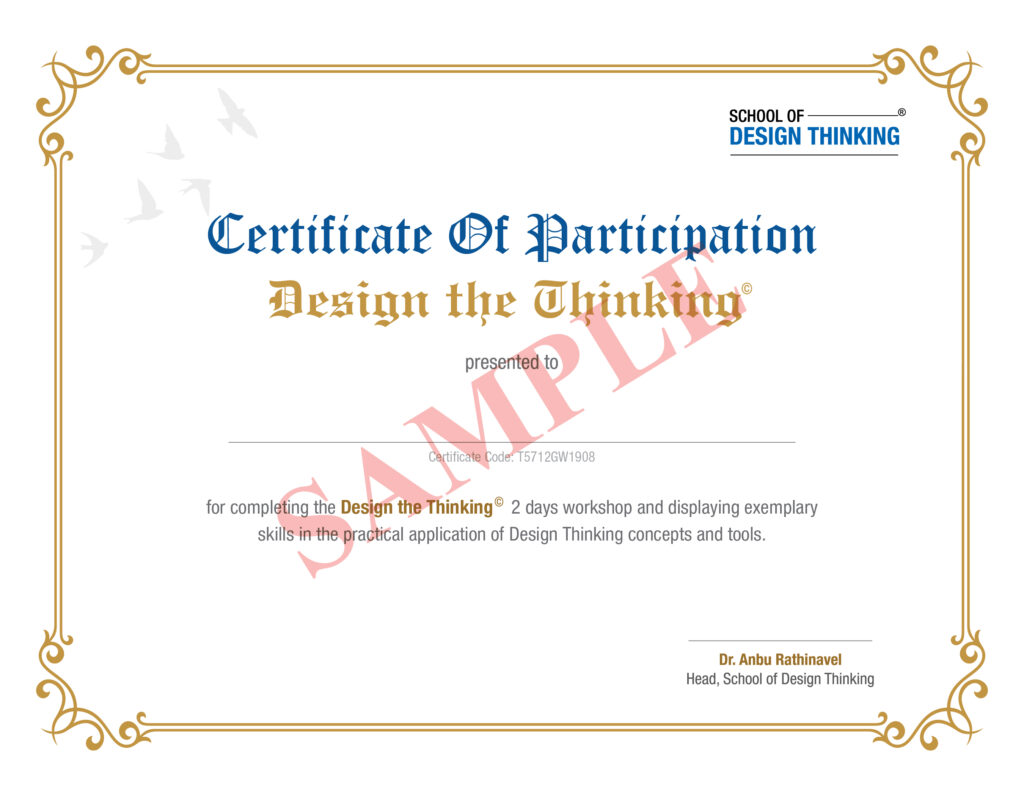 Workshop fee
INR 25000 /- + 18% GST ( per participant ) (Only 2 participants are allowed to register from an institution)

Last Date of Registration: 29th Dec 2023
Venue
FT8012 Design Center, Plot No.3/G3, SIPCOT IT Park, Siruseri,
Chennai - 600 130, India.
Schedule
Workshop Start Date & Time - 08.01.2024 & 8.00 AM (Day 1)
Workshop End Date & Certificate Handover - 09.01.2024 & 6.00 PM
(Day 2)
Interested to know more about the Workshop?
Please fill the form and we will get back to you
Workshop Venue
Intellect Design Arena Ltd
Plot No. 3/G3, SIPCOT IT Park, Siruseri,
Chennai – 600 130, India.
Call Us At
(+91) 96000.05429
Mail Us At
info@d-thinking.com